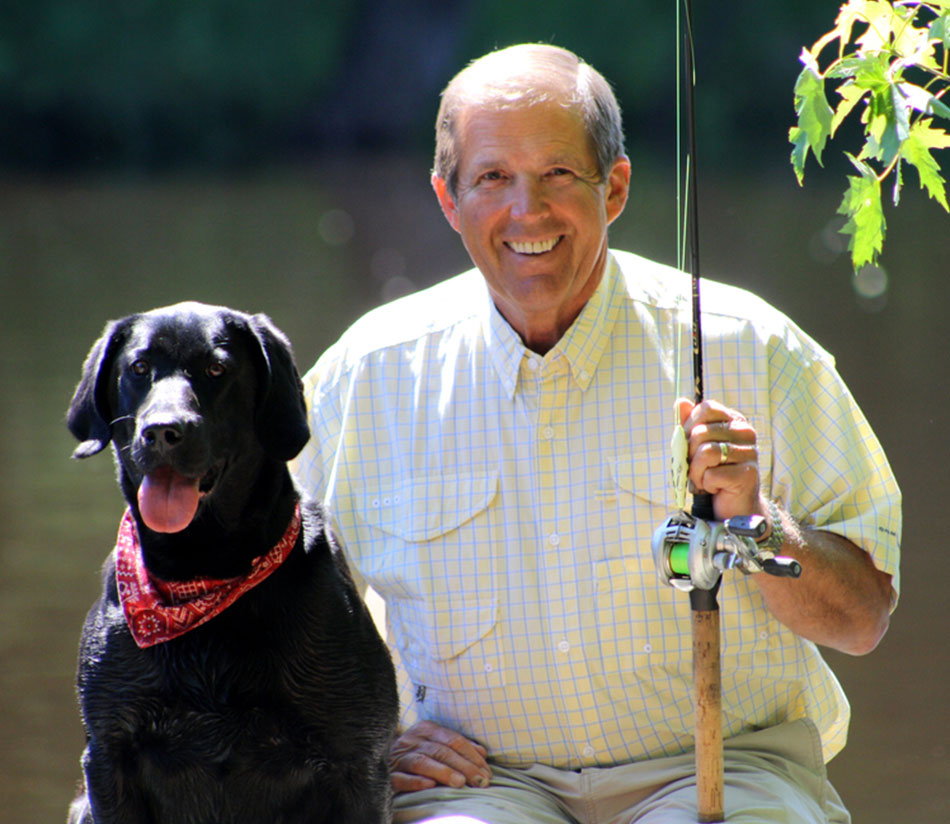 Feeling At Home in nature
Ron Schara's story proves dreams do come true. Back in 1995, Ron, an outdoor beat writer for the Minneapolis Tribune, thought his love of outdoor story telling could be turned into a television success story. Inspired by news programs such as 20/20 and 60 minutes, Ron brainstormed an outdoor adventure program and got to work. The title? Minnesota Bound. The star of the show? A six-month-old black lab named Raven. Ron's way with words instantly touched the lives of all who watched, and the Minnesota Bound story was born. Ron Created the OutdoorCalendars.com to share his love of nature and the outdoors with other enthusiasts through beautiful imagery, fun facts, and relevant details to remind, assist and educate those interested in outdoor sports in the Midwest.
Love of outdoors in everything Ron Schara does!
Ron brings his passions to our calendars
Our calendars are not just beautiful Images!
Ron brings significant history and outdoor experience from his adventures including fishing, hunting and his shows. As a writer and host, he captures his knowledge in our unique informational calendars.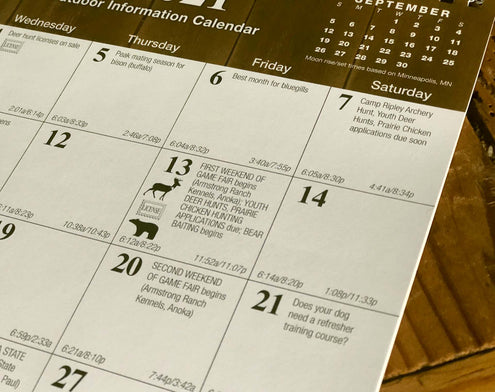 Current Seasonal Dates
Outdoor Events Around the Midwest
Nature Activity
Moon Phases
Sunrise & Sunset Times
Much More!
Love of Outoors
For many years Ron has a love for everything outdoors. The Minnesota native grew the show "Minnesota Bound" to be a very popular show for over 25 years of telling stories and experiencing the outdoors with friends and family.
Ron & Raven
As Minnesota Bound grew in popularity, so did Ron and Raven. He and Raven suddenly were found together on television, on radio, in newspapers, and even in our annual Ron Schara Outdoor Calendars throughout the years.
FAMILY VALUES
Ron passed his passion for the outdoors to his daughters. Laura Schara co-hosted "Minnesota Bound" with Ron for years. Simone, another outdoor enthusiast has become a business partner with OutdoorCalendars.com.
STORY TELLER
Ron Schara is a story teller. It's a skill Ron learned as a boy sitting on the lap of his Grandpa Clate Dickens. Today, Ron Schara is a writer and television personality who's been sharing outdoor stories with readers and viewers for four decades.
MINNESOTA BOUND : RON & RAVEN'S STORY VIDEO